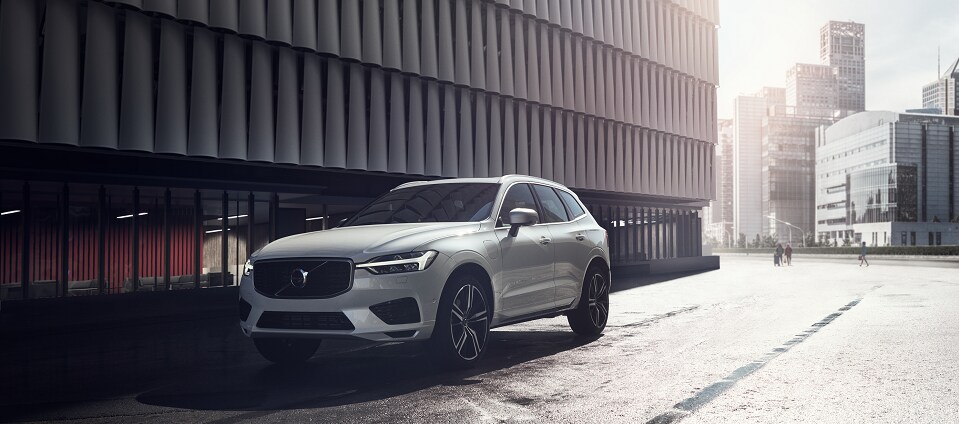 Introducing the 2018 Volvo XC60 - For Sale in Hasbrouck Heights, NJ.
Have you ever wondered what it would feel like to conquer the road in a Scandinavian masterpiece? Then it is time for you to get behind the wheel of the 2018 Volvo XC60. Redesigned for the new year, this model provides even greater satisfaction than ever before. It is for this reason we encourage New Jersey drivers like you from Hoboken, Clifton, and surrounding areas to visit us at Kundert Volvo Cars of Hasbrouck Heights. You can test drive this luxury car and get a taste of what a first-class experience truly feels like.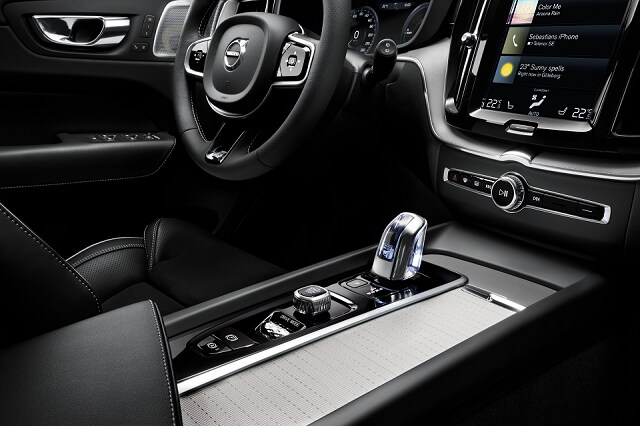 Deluxe Performance
The 2018 Volvo XC60 is engineered to delight. As a standard, it wields a 2.0L Turbocharged engine and an Eight-Speed Geartronic™ Automatic Transmission. The result is 250 horsepower and 258 pound-feet of torque which is distributed to the wheels evenly for a smooth ride. Using drive mode settings, you can adjust this firepower according to your driving preference too. For instance, ECO mode will enable you to achieve better efficiency ratings while Off Road model will allocate power to optimize traction. This intelligent mechanism, working alongside a performance-tuned chassis, 4-corner air suspensions, and the advanced AWD system with Instant Traction will ultimately enhance handling and responsiveness.

Exquisite Design
The 2018 Volvo XC60 is coveted by many drivers for its luxurious design as well. Its exterior exudes total sophistication with its ultra-sleek styling and modern embellishments like a panoramic moonroof and a chrome accented Momentum front grille. This elegance is matched by an equally breathtaking interior. Appointed throughout with premium materials like leather, iron, and wood, it possesses an atmosphere of refinement. Modern technology like a Bowers & Wilkins audio system, a Cleanzone air filtration unit, and Navigation integrated digital console provide ample comfort and convenience as well. All of these qualities will delight your senses.
2018 XC60 T5
Get to Know the All-New 2018 Volvo XC60 T5 in Hasbrouck Heights
Drivers who appreciate refined, sophisticated Swedish design in the form of a luxurious, compact, and capable SUV will love settling in behind the wheel of the 2018 Volvo XC60 T5. With a sleek exterior, ample cabin space, excellent visibility, and more, this all-new SUV is sure to impress drivers in the Hasbrouck Heights area who are searching for a vehicle with striking good looks, plenty of amenities, and enough power and style to make rivals jealous. Drop by our dealership to get an up close and personal look at the redesigned Volvo XC60 T5!
Performance
The Volvo XC60 is available in three trim levels, but you can pair these trims with any of the three available powertrains. The T5 powertrain features a potent turbocharged 2.0L four-cylinder engine coupled with an eight-speed automatic transmission that offers exceptional power and efficiency for your journeys in and around Hoboken and Jersey City. The Volvo XC60 T5 supplies up to 250 horsepower and 258 pound-feet of torque.
This exciting SUV also comes with all-wheel drive to help you maintain traction, stability, and control, making it a superb companion when New Jersey weather turns sour.
Features
The Volvo XC60 T5 comes standard with 18-inch wheels, but upgrading to either of the available trims nudges the wheel size to 19 inches. Other features include:
Integrated roof rails
Automatic windshield wipers and high beams
LED taillights and headlights
Panoramic sunroof
Leather upholstery
Touchscreen infotainment displayApple CarPlay and Android Auto
Bluetooth
Automatic dual-zone climate control
Lane-keeping assist
Forward-collision warning and mitigation
Road sign recognition
And much more!
Join Us for a Test Drive
Want to see how the all-new Volvo XC60 T5 fares on the open road? Stop by our Volvo dealership today and get in touch with our sales team. We'll be happy to get you behind the wheel and show you what this new SUV can do! Drivers near Clifton, Secaucus, Glen Ridge, and the surrounding areas are invited to drop in and explore our inventory first-hand!
2018 Volvo XC60 T6
Enjoy Balanced Performance with the 2018 Volvo XC60 in Hasbrouck Heights
The new 2018 Volvo XC60 offers a healthy dose of sophistication and power to drivers shopping for small luxury crossovers in Hasbrouck Heights. All new Volvo XC60 models can come coupled with one of three available powertrain options, giving you the opportunity to choose a model that best suits your driving needs. Drivers looking for an extra performance boost will appreciate the mid-level Volvo XC60 T6, which slots in between the T5 and T8 powertrains, granting more power and a few other exciting features to add some oomph to your daily drive.
Performance
If you want your Volvo XC60 to have a little extra kick, going with a Volvo XC60 T6 can provide you with the boost you need for a spirited, dynamic drive. The T6 powertrain supplies a turbo- and supercharged 2.0L inline-four engine paired to an eight-speed automatic transmission. This engine generates up to 316 horsepower and 295 pound-feet of torque. The Volvo XC60 T6 also features all-wheel drive to give you extra traction and stability, particularly on slippery roads.
With plenty of power at your disposal, driving the Volvo XC60 T6 around Hoboken and Jersey City feels balanced and lively.
Features
One of the first things you may notice about the Volvo XC60 T6 is the size of the wheels. The base trim comes standard with 19-inch wheels, a slight increase over the standard 18-inch wheels featured on the base T5 model.
Other exterior features include roof rails, a power liftgate, automatic high beams, LED headlights, and more. Step inside and you'll discover leather upholstery, aluminum trim, a panoramic sunroof, and a bevy of technology features including Apple CarPlay and Android Auto, Bluetooth, a ten-speaker audio system, active driver-assist features like forward-collision mitigation, and more to enhance your driving experience around Clifton.
Visit our Volvo dealership serving Secaucus and Glen Ridge today to take the 2018 Volvo XC60 T6 for a test drive!
Still need reasons to buy or lease a new 2018 Volvo XC60? Then we suggest you follow up with a visit to our dealership in Hasbrouck Heights, New Jersey. Located near Jersey City, we are right near the areas of Secaucus and Glen Ridge. So if you live nearby, please stop in to discover the exceptional vehicle that is waiting for you. After seeing what this new Volvo car can do, you will be glad you decided to meet with us.