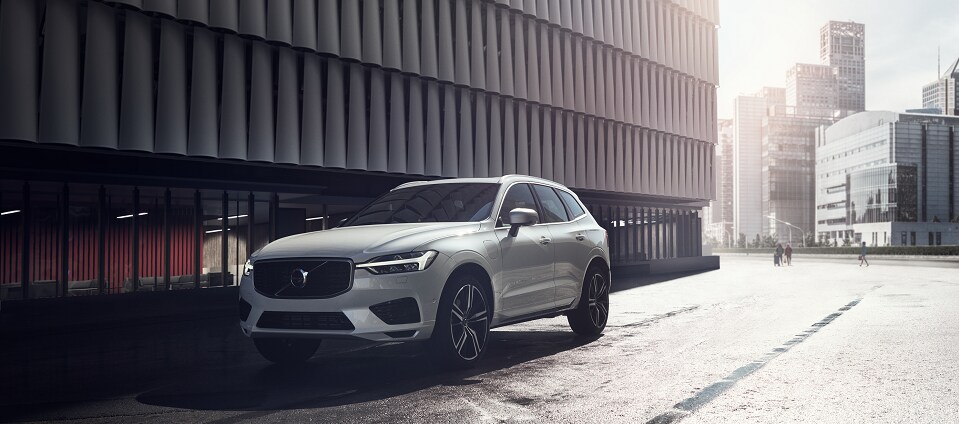 A 2018 Volvo XC60 Car Comparison for Drivers around Hasbrouck Heights, NJ.
Are you shopping around for a new luxury compact crossover SUV in Hasbrouck Heights, New Jersey? Then you will likely come across options such as the 2018 Volvo XC60, 2018 Audi Q5, 2018 Mercedes-Benz GLC, and the 2018 Lexus NX. These models are all held in high regard by New Jersey drivers like you around Jersey City, Hoboken, and nearby areas. Thus, choosing one might pose quite a challenge, but we at Kundert Volvo Cars of Hasbrouck Heights recommend the new Volvo SUV because it has the upper-hand as demonstrated in the comparison below.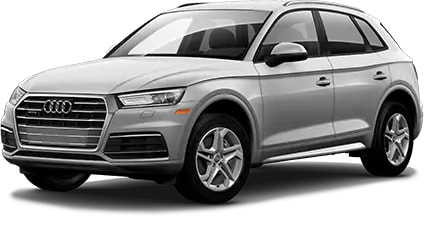 2018 Volvo XC60 VS. 2018 Audi Q5
The 2018 Volvo XC60 and the 2018 Audi Q5 are closely matched in equipment. Yet the former performs more efficiently than the latter. Take for instance its gas mileage. It achieves an EPA-estimated 22 city and 28 highway MPG, which is a higher rating than the 23 city and 27 highway MPG offered by the rival. That means owners of our pick can travel farther!
The design of the 2018 Volvo XC60 also outdoes the 2018 Audi Q5 in terms of spaciousness. Inside, the Volvo SUV has ample room for drivers and passengers alike to stretch out, making long-distance drives far more comfortable. It even has a total cargo capacity of 63.3 cubic feet, which is 2.9 more cubic feet than what is available on its opponent.
2018 Volvo XC60 VS. 2018 Mercedes-Benz GLC
The 2018 Volvo XC60 is often likened to the 2018 Mercedes-Benz GLC because of their capabilities. Yet the model of our choice can outperform its competitor at the base level. This is because the Volvo SUV comes as a standard with a 2.0L In-line 4-Cylinder Turbocharged engine that generates 250 horsepower. That is more than the 241 horsepower generated by the entry-level engine of the Mercedes-Benz.
When it comes to crossovers, one of the factors people look at is ground clearance. After all, owning a model with enough room underneath will allow you to maneuver over obstacles with greater ease. Specifically, the 2018 Volvo XC60 boasts a ground clearance of 8.5 inches, which is a stark difference from the 5.9 inches offered by the 2018 Mercedes-Benz GLC.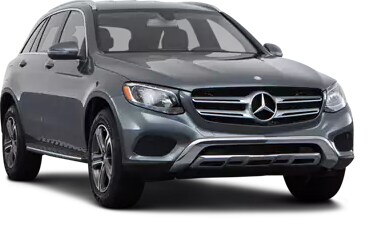 2018 Volvo XC60 VS. 2018 Lexus NX
The 2018 Lexus NX is another popular choice, one reason for which is its gas mileage which is relatively similar to that of the 2018 Volvo XC60. But it has a fuel tank capacity of 15.9 gallons, which is 2.6 gallons less than what the Volvo SUV can store. In other words, the Lexus will need to stop to refuel more often than its challenger.
The 2018 Volvo XC60 is much stronger than the 2018 Lexus NX too. This is most apparent when you put their towing abilities in action. While the Lexus can tow a maximum of 2,000 pounds, the Volvo can tow a maximum of 3,500 pounds. The 1,500 pound discrepancy shows which of the two performs better.
Highlights of the 2018 Volvo XC60
Another reason why our team at Kundert Volvo Cars recommends the new 2018 Volvo XC60 to you is because this Volvo SUV comes with exclusive features. Here are some more examples as to how this model outshines its competitors:
Safety - The brand is known for its comprehensive safety system, so it should come as no surprise that the 2018 Volvo XC60 has what is necessary to keep you safe! Technologies like Automatic Braking and City Safety Collision Avoidance are included as a standard while more advanced tools like Distance Alert and Active Bending Lights are add-ons that are available with a package.
Design - The 2018 Volvo XC60 is the definition of luxury thanks to the refined craftsmanship that goes into its making. Its interior is appointed throughout with elements like iron ore aluminum inlays and leather upholstery, creating an elegant aesthetic. A standard moonroof is built in overhead as well, allowing passengers to get a clear look above. This sophistication is by its exterior which is accentuated by an aerodynamic form and finished with ornate details like a chrome grille and alloy wheels.
Technology - Convenience also plays a large part as to why the 2018 Volvo XC60 is all the rage. The standard 8-inch driver display make it easy to stay on top of vehicle status and settings. Meanwhile, a Sensus Connect system acts as a treasure trove of information and entertainment. It can even link to a compatible device, allowing you to utilize your apps effortlessly.
Test Drive a 2018 Volvo XC60 at Kundert Volvo Cars of Hasbrouck Heights
Now that you know some of the benefits of the 2018 Volvo XC60, surely you can see why our experts suggest you check it out over competitors like the 2018 Audi Q5, the 2018 Mercedes-Benz GLC, and the 2018 Lexus NX. So if you are located nearby around the Clifton, Secaucus, and Glen Ridge areas, then do not wait any longer. Head over to 140 Route 17 North so you can test drive one of the models for sale at Kundert Volvo Cars of Hasbrouck Heights. After you discover what we already know about this exquisite new Volvo SUV, you will agree with our sentiment too. You can call (866) 785-2032 or contact us online to correspond with a representative if you have any other questions or would like to know more.
Sorry, no items matching your request were found.
Reset Search