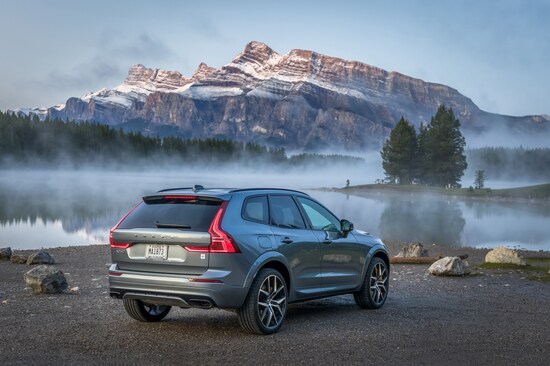 Kundert Volvo Cars of Hasbrouck Heights understands that picking out the right SUV to invest in often requires comparisons of popular models. To help our customers around Hudson County, we've broken down the main differences between the 2020 Volvo XC60 and other popular SUVs, like the new BMW X3, Acura RDX, and Audi Q5. We hope these comparisons highlight why the new Volvo XC60 is the right option as your next automotive investment.
One popular model on the market is the 2020 BMW X3. While this SUV has many great attributes, the 2020 Volvo XC60 simply outshines. One way the new XC60 makes for a better option for Hoboken drivers is the towing capacity. The Volvo SUV can tow up to 5,291 pounds, while the X3 can only tow up to 4,400 pounds. If you find yourself towing larger loads for outdoor escapades or big projects around Secaucus, you'll want to go with the XC60.
Another SUV worth comparing to the new Volvo XC60 is the 2020 Acura RDX. This new Acura SUV is definitely a strong contender, but the new XC60 simply outperforms the RDX in Clifton. The sole powertrain option for the RDX is a 272-horsepower engine. Yes, this is a peppy engine, but the XC60 has other available powertrain options that can produce up to 415 horsepower. Glen Ridge drivers that want more pep will want to go with the XC60.
The 2020 Audi Q5 is another new SUV on the market that is gaining popularity among drivers. On top of offering more room inside the cabin, the new Volvo XC60 also features a touchscreen that's 2 inches larger than the one in the new Q5. This larger screen will make it easier to control different features while traveling around Jersey City in the XC60.
Visit Kundert Volvo Cars of Hasbrouck Heights today to test drive the 2020 Volvo XC60.